September 2017 Newsletter
Click here to view PDF version
---
---
Knights Group Newsletter                                                                                                              September 2017
Managing Director's Welcome
Welcome to this month's Newsletter. With a chill in the air, it's clear that our summer months are now behind us. We have seen a successful summer with many events taking place, especially the Ride of London, which was a huge success. The football season has got off to great start and I'm glad to hear all the positive feedback coming in from the Operational Department on our Monday morning meetings.
I have been working relentlessly in the background on some promising potential new venues, which will see our staff busy as ever at some potentially exciting new locations. Keep your eyes peeled.
Over the course of the last month I've been on the ground visiting our clients and more importantly our staff. I relished the opportunity to meet some of our newly recruited workforce, which were recruited during our summer recruitment drive. It was extremely refreshing to witness our historic staff taking the time to welcome and support our newly recruited members. Keep up the good work.
We have a busy period, between now and Christmas so if you haven't looked already, make sure you login to PARiM and book in. I look forward to seeing you all over the upcoming weeks.
Yvonne Bryce
Managing Director 
---
DRESS CODE
General
Compulsory ironed, white top-buttoned shirt
Compulsory ironed, black suit like trousers. Combat trousers are not acceptable
Compulsory black clip on tie. This can be purchased from the Head Office with a fee of £5
Compulsory black, polished shoes. Ballet pumps, canvas shoes and trainers are not allowed.
Black blazer (if required)
In extreme weathers; non branded black scarf, gloves and hats are permitted
Sensible outdoor coat in plain black (denim, bomber, leather or fur coats/jackets must not be worn)
Jewellery
The following items are permitted:
Wrist watch
One pair of stud earrings
---
---
EMPLOYEE OF THE MONTH
As always our staff always exhibit an outstanding performance and responsibility whilst performing their duties as Event Stewards/SIA Operatives. Their willingness to assist team members, positive attitudes and professionalism is always appreciated.
September
September's Employee of the Month Award goes to Shannon Martin. Shannon has been a great help to the operations team, especially at Wembley Stadium. You'll often find Shannon working hard behind the booking in desk making sure staff have the correct accreditations before their shifts. On behalf of the Managing Director, Staffing Manager and the HQ team…well done Shannon!
August
August's Employee of the Month Award goes to Geraldine Qizilbash. For exhibiting an outstanding performance and responsibility whilst performing her duties at Fulham FC.
Due to Geraldine's hard work, the Staffing Manager received an email from Fulham FC applauding Geraldine for her efforts. On behalf of the Managing Director, Staffing Manager and the HQ team…well done Geraldine!
---
SECURITY HACKS
Don't be the rookie! Follow our simple hacks…
Let's be honest, we've all been there and made a rookie mistake at least once in our security career! Don't worry…we've got you covered! Check out our top security hacks to help ace your shift!
1. KEEP WARM! Layer up! 
Stewarding in the summer, is such a breeze. Throw in rain, snow, sleet and freeeeeezing degrees and you've got yourself a lovely season called Winter.
Think you're warm enough with your jumper on? WRONG! Layer up until you can't layer no more…trust us, you won't regret it!
2. Confirmation texts…they're there for a reason! 
Those lovely confirmation texts you get…yeah, they're not just for us but funnily enough for you too!
Those confo texts contain so much detail! Make sure you read them and make note of where you're working.
3. FOOD!!!!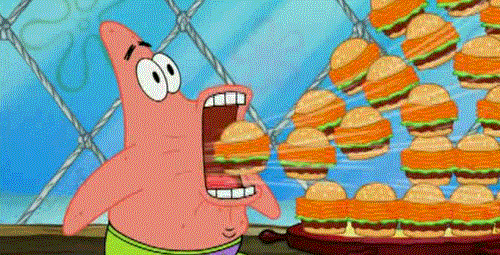 Okay, we're not suggesting you buy the whole of TESCO just for a shift. But, there is nothing worse than having to complete a shift whilst you're starving!
By making sure you eat not only gives you more energy, but it makes you less cranky meaning more smiles for all those spectators.
4. Radio terminology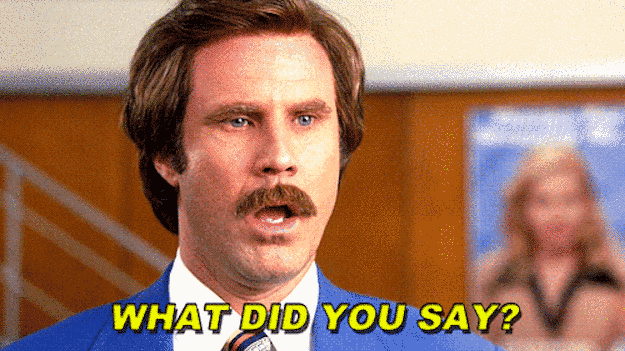 Lima Echo Tango ' Sierra   Foxtrot Alpha Charlie Echo    India Tango (let's face it) learning the phonetic alphabet isn't on any of our to-do lists..but it can become super handy when you are talking on radio's. By making sure you listen carefully to whats being said on the radio, it avoids a lot of confusion!
5. Plan your journey! 
Planning is absolutely key!! If you live 2 hours away from an event/stadium, be sure to plan your journey before the day…NOT on the day! By checking your local train times/bus times it can prevent you from coming late!
6. BE ON TIME! 
Nothing is worse than running late, so to avoid all that aggro just simply go to bed early…yes we know it's easier said then done..but it's all worth it when you're refreshed and ready for the day ahead!
7. Stay hydrated
Whether you're standing outside by a turnstile or in a bay directing spectators to their seats, it's always important to make sure you have enough water to keep you hydrated. By keeping a bottle of water with you, it ensures that you will always stay hydrated.
8. Wear the right shoes!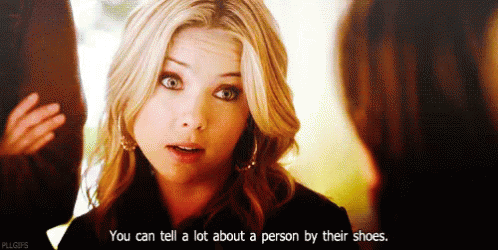 Just imagine this…you're about to complete an 8 hour shift, within the first hour your feet are killing! Why? Because you've made the rookie mistake of not wearing those comfortable walking boots..!
Can't find walking boots? Just remember, insoles are your bestfriend! Make sure you double up on those bad boys!
9. Toilets are a serious issue!
By making sure that you've gone to the toilet before you start your shift, it allows you to avoid the "why didn't you go earlier" lecture. Although we are only human, it does make your supervisor's life a whole lot easier knowing that staff are deployed and ready for their shift.
10. DON'T forget your clip on tie 
Yes…we all know the ridiculous burden that comes along when wearing that clip on tie..but trust us not only do you look smart but it also prevents anyone from pulling your tie and injuring you. So if you value your neck..don't forget the tie!! Just to illiterate…clip on ties save lives…
---
CONTACT US
Address:
Knights Group Security Ltd
Unit 21
Trafalgar Way
Camberley
Surrey
GU15 3BN
Email:
Info@knightsltd.co.uk
Telephone:
01276 681248
Fax:
01276 25561
---