Run. Hide. Tell.
With the UK's terrorist threat raised to CRITICAL, please make sure you stay as vigilant as always and most importantly remain safe!
In the rare event of a firearms or weapons attack, make sure to follow the: run, hide, tell procedure.
1. RUN 
Run to a place of safety. This is a better option than to surrender or negotiate. If there is nowhere to go then..
2. HIDE
Remember to turn your phone to silent and turn off the vibrate. Barricade yourself in if you can.
3. TELL
Tell the police by calling 999 when it is safe to do so.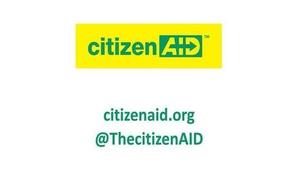 Mobile phone applications such as citizenAID can be used to design a guide the public can use to react safely, pass effective messages to the emergency services, to prioritise the injured and to give life-saving first aid. citizenAID can be downloaded from any mobile phone device.